Society And Environment
Corporate Social Responsibility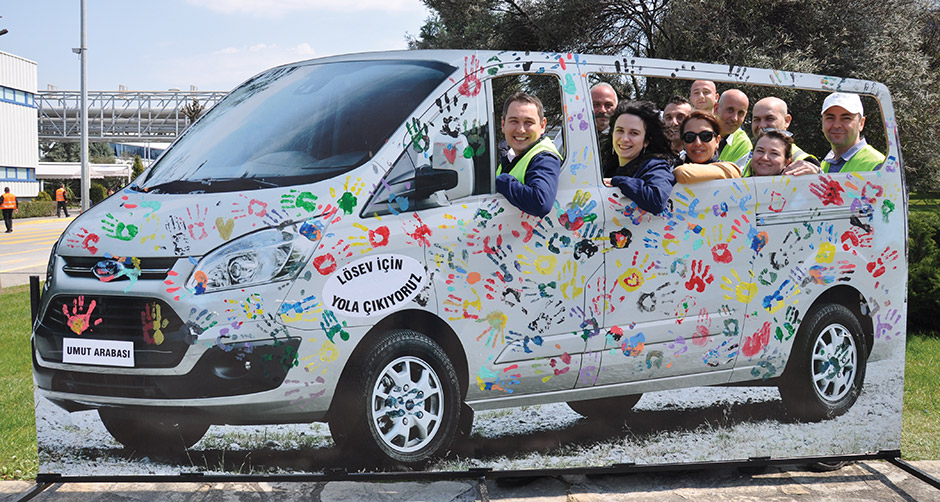 We work hard in order to contribute to Turkey's development and help sustain the country's ability to compete on a global scale. As a component of our corporate responsibility, we work to help Turkey fulfil its goals in the area of sustainable development through various voluntary projects in the fields of education, health, culture, arts, and sports.
Honey Bees Become Engineers!

In 2015, as part of the Koç Holding's "I Support Social Gender Equality for My Country" project, we launched the "Honey Bees Become Engineers" campaign. "Honey Bees Become Engineers" is a social initiative aimed at achieving equal representation between men and women in the workplace. The main aim of the project, implemented in partnership with the Ministry of National Education and the "Flying Broom" Women's Communications and Research Association, is to increase the ability of young, female students to think outside the box when choosing a profession and to consider options that may seem unorthodox in terms of societal expectations based on gender. In turn, we predict that qualified female employment in our sector will rise in line with the number of female students opting for careers in the engineering profession.
As part of the project, implemented by Flying Broom Social Gender experts, school psychologists, and Ford Otosan engineering volunteers with help from the Ministry of National Education and Ford dealerships, we aim to initiate programmes aimed at promoting social gender awareness for 9th and 10th grade students across all 81 of Turkey's provinces. As part of the project, our aim is to increase awareness about choosing professions and stress the importance of equal opportunities in the hope that we might help increase the number of girls who aim to go into engineering.
Environmental Management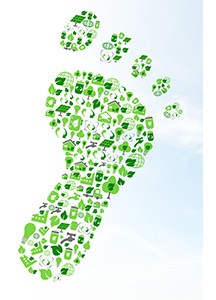 We see the environment as a valuable gift which must be protected to safeguard the benefits of future generations. We see environmentally friendly production methods as just as important a part of our sustainability policies as making products which themselves have a minimal impact on the environment. In this regard, issues such as water, responsible material consumption, waste management and biodiversity, besides the matters of energy, greenhouse gas and airborne emissions, constitute the areas where we aim to improve environmentally friendly and efficient production, thereby reducing our negative impact on the planet.
The basis of our commitment to the environment is enshrined in the Ford Otosan Environment and Energy Policy, which harmonises the Koç Holding Environmental and Energy Policy with the conditions set out in the Ford Motor Company Environmental Policy Letter and international standards. Within this scope, we expect our employees, suppliers, contractors, and all relevant business partners, to act in accordance with the Ford Otosan Environmental and Energy Policy, and aim to improve the environmental managing talents of our employees and partners through training programmes and activities aimed at increasing environmental awareness throughout society.
Energy and Climate

Aside from the protecting the physical environment, climate change, which has the potential to create massive economic and social issues, is one of the world's most significant concerns. We see an increase in greenhouse gas emissions, and the world's increasing energy demands, as a potential cause for greater problems associated with climate change.
But the fight against climate change is not just important in order to maintain our future quality of life, or to lower the risks to the environment, we also view it is also as a means to reduce our operational outgoings, and increase our competitive edge in a future in which reduced consumption is an asset. The Ford Motor Company and Koç Group's Climate Change Strategy provides our road map in this endeavour. The most important chapter in this publication is that which focuses on increasing energy efficiency and lowering carbon emissions as a means, on one hand, to protect the environment, and on the other, to be more competitive. This is why we constantly promote projects aimed at increasing efficiency in every level of our activities.
We also work hard to limit the amount of emissions, such as greenhouse gases, which are created as a cause of our production processes. At every one of our production plants we record the air emission values at legally proscribed periods and keep the limiting value under control.  
Green Design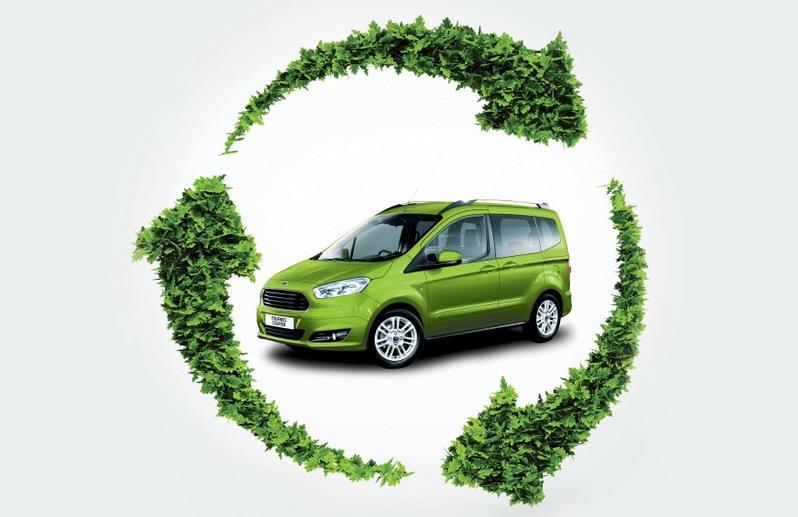 We make strenuous efforts to ensure our products and production methods have a minimal impact on the environment, even from the design phase. We evaluate all our products in terms of energy usage and environmental impact within the scope of the Ford Otosan New Project Environmental and Energy Review Procedure. We aim to ensure the protection of the natural resources, ecology, biodiversity, climate, air and water quality, soil and forests of where we operate, and reduce the waste of energy, water, and other materials. If we find unassailable risks posed to any of the above, we immediately set about for an alternative design, and undertake this review even during the in the admission and start-up phases.