Employees
Our HR vision that we shape with the legacy we take over from Koç Holding and Ford Motor Company is to position Ford Otosan as the most preferred workplace with the highest employee engagement through sustainable and innovative Human Resources practices. Therefore we offer our employees a development-oriented, inclusive workplace that is based on equality of opportunity, respects differences and ethical values and supports high performance.
Human Rights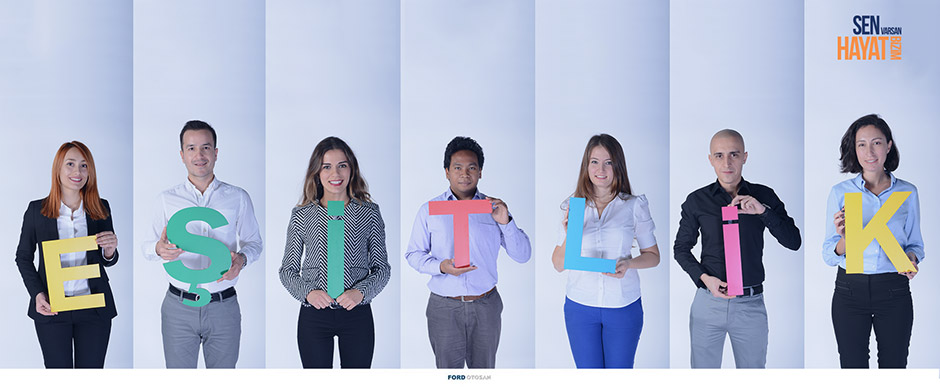 We manage our human rights approach within the framework of Ford Otosan's Code of Conduct, and HR Policy, as well as the UN Global Compact of which Koç Holding is a signatory; aiming for 100% compliance with the UNGC's principles. We regard the issue of human rights as an area of constant improvement act towards its advancement with short, medium and long-term targets
In all our HR processes and practices we work hard to promote the principles of "equal opportunities, respect for diversity and ethical values." We respect diversity in the workplace in the firm belief that diversity and multiculturalism can only enrich our organisation. As part of our employment programme, we ensure that the age, beliefs, ethnic backgrounds or any other personal aspect of our employees falls under zero scrutiny in our HR processes. We are heavily committed to the concept of equal work for equal pay, as well as equal rights, and we do not allow for double standards on these matters in any of our operations.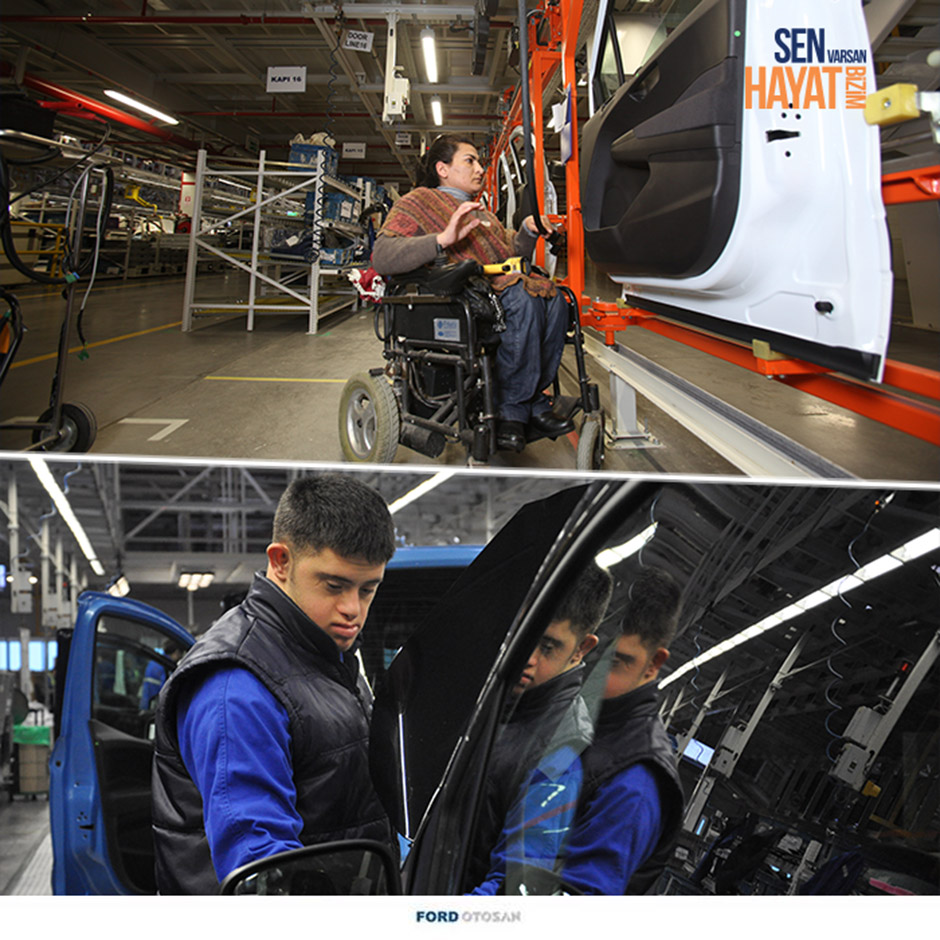 We consider unions to be valued partners and work as a matter of company policy to establish healthy and productive relations with our workers in terms of their organising and collective bargaining rights. On top of employees' collective rights we are committed to ensuring their basic social rights, occupational health and safety, and even aim to go beyond these basics in order to raise the living standards of our employees and their families.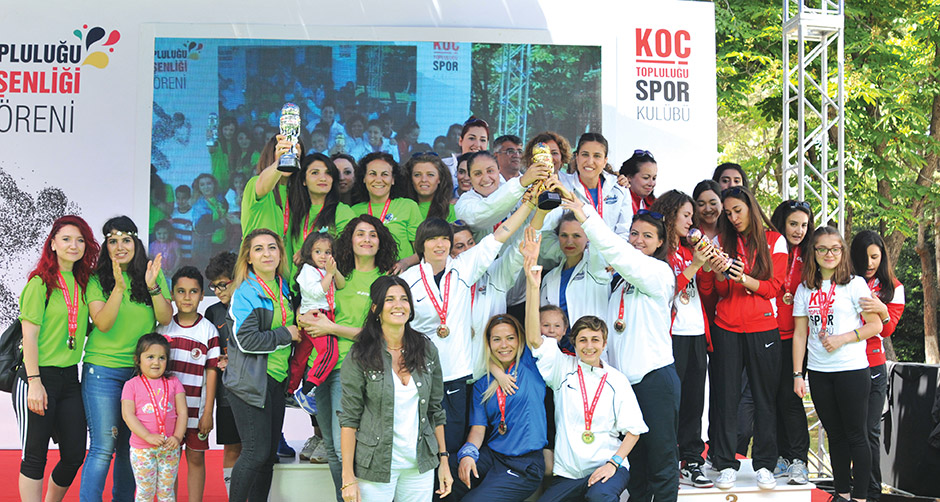 A cornerstone of our dedication to human rights is to tolerate zero amount of forced, unpaid, or child labour in any of our activities. Similarly, we expect our suppliers and partners to work according to the same principles at every level of their activities. To ensure compliance is met, we include a commitment to abide by our principles in every service and investment agreement we make with suppliers and partners.
Equality in the Work Place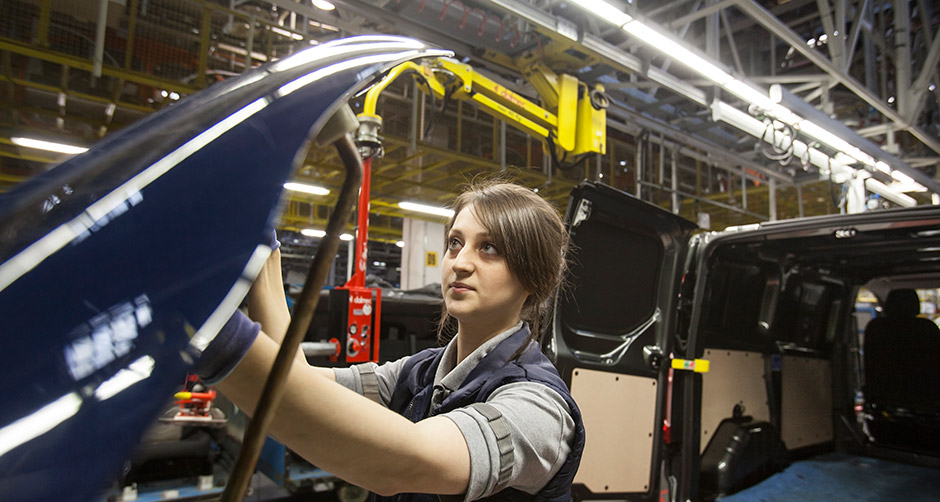 Our approach to our employees falls in line with the principle of equality. We continue to stick to the pledges of our 2013 "Equality at Work Declaration" giving value to Ford Otosan staff on an individual and group basis.
Occupational Health and Safety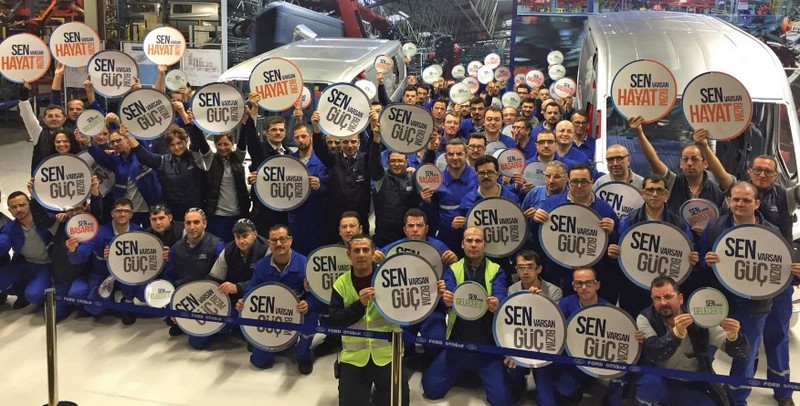 We follow Ford Otosan Occupational Health and Safety (OHS) Policy in order to meet all legal and corporate working conditions regarding occupational health and safety at our workplaces and form a healthy working environment. This policy, which frames our OHS principles, is binding for all our business processes and employees as well as relevant business partners.