Production and Capacity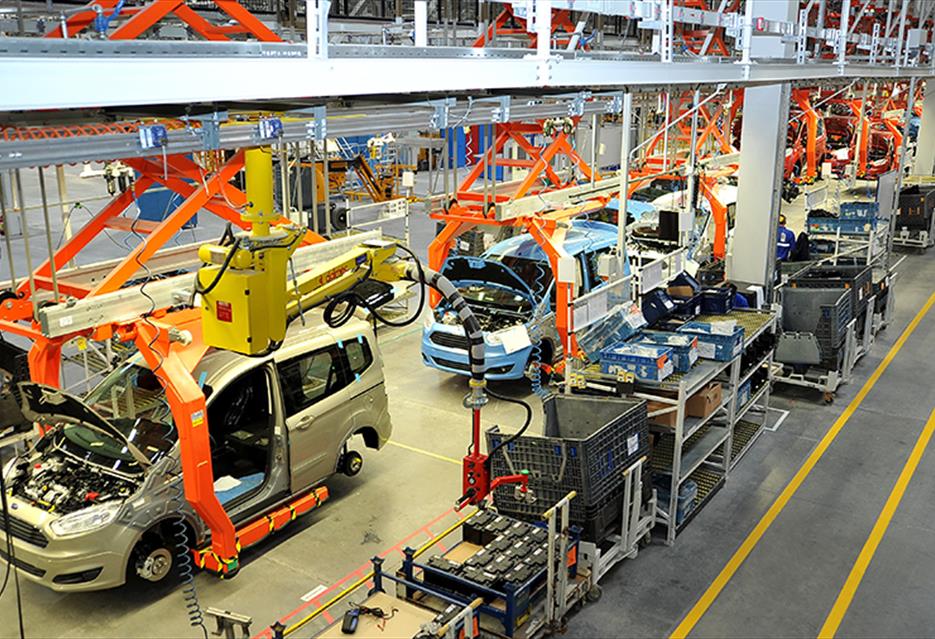 BEST PLANT
We at Ford Otosan have completed the lean line placement, and fully installed our manufacturing system via 'Ford Production Systems' (FPS), which in return has provided us with an edge in productivity and competitiveness that technology and lean production enables. This is why we continue to be named the best plant year after year in the audits conducted by Ford Europe FPS office.
We have been selected as the best plant to implement the switch-over process, which Ford launched in 2011 to bring together all production systems under one roof as "Global Ford Production Systems," by adopting it rapidly and effectively.
CAPACITY
Ford Otosan is Turkey's largest commercial vehicle production company with the capability to produce 455,000 units annually by the end of 2018.
The Gölcük plant, with 330,000-unit capacity, that manufactures Transit and Custom models, and the Yeniköy plant, with 110,000-unit capacity, where the Courier models are manufactured make up the total 455,000-unit capacity of the Kocaeli plants. The İnönü plant where Ford Trucks vehicles are produced has a capacity of 15,000 units.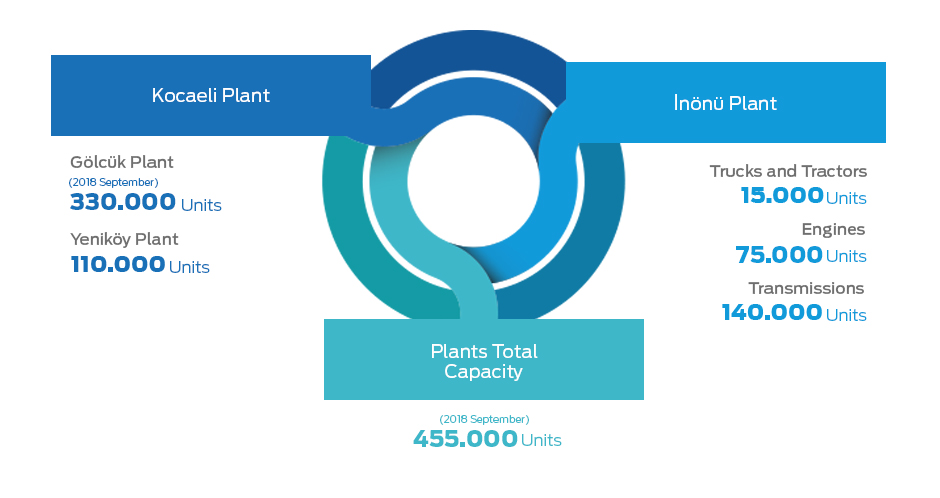 84% CAPACITY UTILIZATION
In 2018, despite contracting market yet due to high foreign demand we produced our record 373,702 units of vehicles and we achieved 84% capacity utilization rate through three shifts. With this outstanding performance, we at Ford Otosan manufactured 71% of the commercial vehicles produced in Turkey and continued to be Ford of Europe's commercial vehicle production base in Europe.