Ford Otosan commits to long-term sustainability goals with its "Future. Now" vision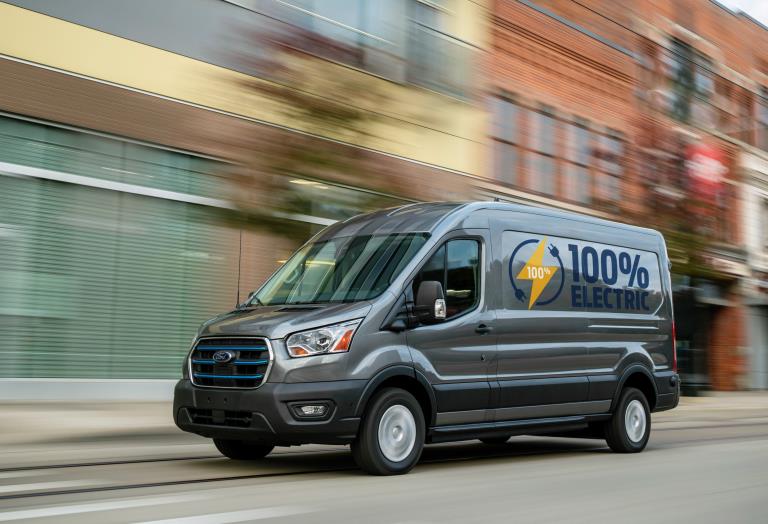 Ford Otosan, the driving force and technology leader of the Turkish automotive industry, announced its new sustainability goals in line with its "Future. Now" vision. As a company that has always followed the mission of offering products and services that benefit the environment and society since its establishment, Ford Otosan strives to create more benefits in environmental, social and governance aspects as part of its sustainability strategy. Focusing on its "Future. Now" vision, the company takes bold steps with its commitment to becoming the pioneer of transformation in the entire ecosystem by including its employees, suppliers, dealer network and business partners in its sustainability efforts.
Ford Otosan has defined its material sustainability topics as "climate change," "waste and circular economy," "water," "diversity & inclusion" and "society" and announced its long-term goals with clear and achievable environmental, social and governance targets. The company is now taking ownership of sustainability and turning a new chapter to meet the expectations of its stakeholders.
Ford Otosan prepares its campuses, suppliers and logistics operations to be carbon neutral
Ford Otosan, driving electrification in the automotive industry with ongoing investments and technological advancements, announced its targets, which include producing and selling zero-emission vehicles in the near future and achieving carbon neutrality in its plants, suppliers and logistics services to reduce the impacts of climate change.
Accordingly, Ford Otosan aims to sell only zero-emission passenger cars by 2030, zero-emission light and medium commercial vehicles by 2035, and zero-emission heavy commercial vehicles by 2040. Making strides toward this target, Ford Otosan, the only manufacturer of the E-Transit and E-Transit Custom models in Europe, continues to play a critical role in Ford's electrification strategy. 
Ford Otosan aims to become carbon neutral by 2030 in its production sites and R&D centers in Turkey, obtains all its electricity used in its campuses from 100% renewable resources. As for carbon transition, Ford Otosan calculates the carbon emissions of its suppliers, recognizing that the automotive industry is a vast ecosystem and aims to ensure that more than 300 suppliers in its supply chain become carbon neutral by 2035. The company also targets carbon neutrality in its logistics operations by 2035.
Regarding waste and circular economy, Ford Otosan has committed to proceeding with a zero-waste policy in the regular storage areas used for its operations. The company will also remove single-use plastics in personal consumption completely and increase the rate of recycled and renewable plastics in the materials used in vehicle production to 30% by 2030. Recognizing that clean water resources are vital for sustainability, the company aims to reduce the use of clean water per vehicle by 40% by 2030 with the recycling projects that will be implemented at the Gölcük, Yeniköy and Eskişehir plants.
The company's women employment ratio in all management positions will reach 50% by 2030
Ford Otosan, which has the highest number of women employees in the automotive industry, believes that improving social welfare and transforming the future can only be possible by embracing diversity and inclusion and therefore aims to increase the company's women employment ratio in all management positions to 50% by 2030. 
At a meeting where Koç Group announced its gender equality commitments in technology and innovation this March, Ford Otosan also committed to support startups in which women make up at least half of the management teams, aim to reach 100 thousand women by 2026 through community projects focused on raising awareness, training, and financial support. In addition to these goals, the company also announced its commitment increase the ratio of women working in this field to 30% and double this ratio across its dealer network.
Carrying out various activities to promote "Equality at Work", Ford Otosan became the only automotive and also the first and only industrial company from Turkey to be included in the Bloomberg Gender-Equality Index in 2021. This year, the company remained in the index with an improved score thanks to its equality-focused policies. 
To achieve its vision of "being the most valuable and most preferred industrial company in Turkey," Ford Otosan also set many targets to create social benefit for its communities as part of its long-term sustainability goals and announced that it aims to increase the ratio of volunteers' participation in social activities to 35% by 2030.
Ford Otosan General Manager Güven Özyurt: "Our vision of 'Future. Now' guides us as we take bold steps for the future of our world" 
Ford Otosan General Manager Güven Özyurt commented on the sustainability goals that the company announced in line with its "Future. Now" vision: "The global issues are forcing the whole world to change. Sustainable approaches and concrete actions shaped by the collective mind are required more than ever. The sustainability goals we announced and the long-term environmental, social and governance roadmap we shared today mark the start of a movement we are launching together with our suppliers and dealers. 
We always aim to bring the future from today to our customers with innovative technologies.  We make our efforts to lead the sustainability transformation of the automotive industry in Turkey and to successfully integrate both our company and the entire ecosystem in our country into the process accelerated by the EU Green Deal. In addition to the works to reduce our environmental footprint and we continue to make major investments in people-centric innovation. 
Being  the company to manufacture Turkey's first all-electric commercial van and the first local transmission for heavy commercial vehicles, included in the Bloomberg Gender-Equality Index, and has the highest number of women employees in the industry and are only some of the achievements that will drive us toward our long-term sustainability goals. Together with our stakeholders, we continue to take bold steps to reach our sustainability goals, guided by our 'Future. Now' vision."
Ford Otosan's pioneering and transformative power is also reflected in international indices
Ford Otosan is a signatory of United Nations Global Compact with its successful track record in sustainability-focused efforts and a fair, transparent and accountable management approach. The company recently published its 2021 sustainability report, prepared in accordance with the "Core" option of the Global Reporting Initiative (GRI) Standards and assured by an independent audit firm, publicly disclosing its sustainability performance in a transparent and inclusive manner. Moreover, among the important indices used by investors who want to make responsible investments with a focus on sustainability; Ford Otosan is included in the BIST Sustainability, FTSE4Good Emerging Markets, and Bloomberg Gender-Equality (as of 2021) indices, has been actively responding to the Dow Jones Sustainability Index for the last three years, while also participating in the CDP's Climate Change and Water programs. Furthermore, Ford Otosan , which has made a commitment to reduce its emissions to the Science Based Targets initiative (SBTi) this year, is among the companies that support the the Task Force on Climate-Related Financial Disclosures (TCFD). 
GALLERY
Ford Otosan the driving force and technology leader of the Turkish automotive industry, announced its new sustainability goals in line with its "Future. Now" vision. As a company that has always followed the mission of offering products and services that
Ford Otosan, the driving force and technology leader of the Turkish automotive industry, announced its new sustainability goals in line with its "Future. Now" vision. As a company that has always followed the mission of offering products and services that
Ford Otosan, the driving force and technology leader of the Turkish automotive industry, announced its new sustainability goals in line with its "Future. Now" vision. As a company that has always followed the mission of offering products and services that