Manufacturing
We engage in the manufacturing of light, medium and heavy commercial vehicles at our three production facilities in Gölcük, Yeniköy and İnönü.
More than 8,500 employees are employed in our facilities where we weld, paint, and assemble all our vehicles from scratch before administering through quality processes.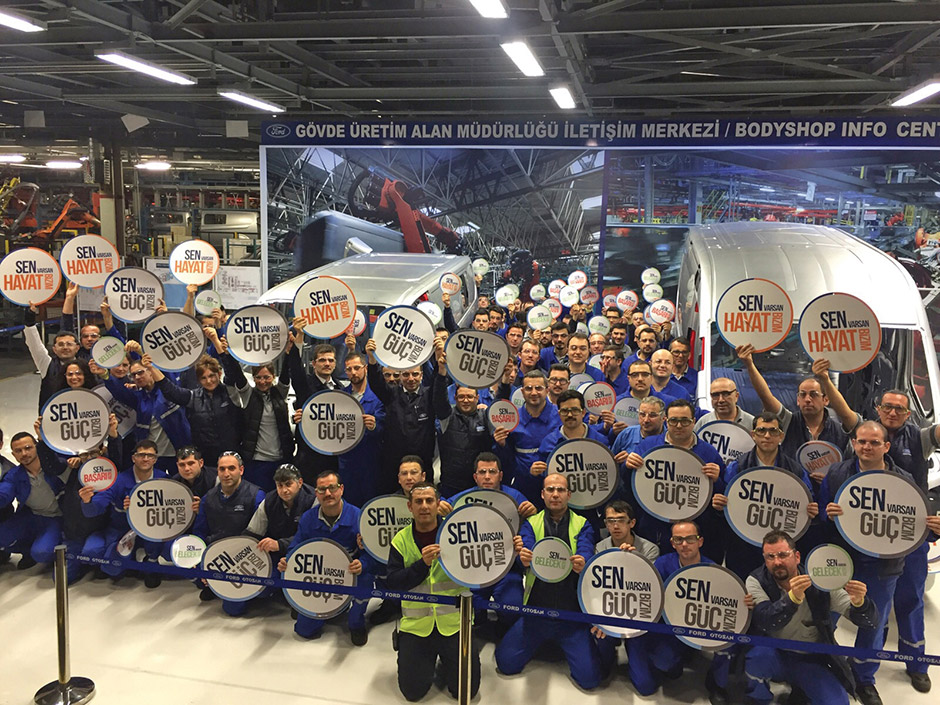 Ford Otosan stands out as a technological pioneer in the automotive industry – and amongst Ford Plants – around the world. Our Ford Otosan Kocaeli Plant was chosen as the best Ford Plant in the world, and we continue to invest in engineering with the belief that our mission is to offer new technological solutions and introduce drivers to the possibilities they offer. Aside from representing a well-established automotive company, we continue to be a pioneer in the industry and set trends as a technological innovator.