Career Approach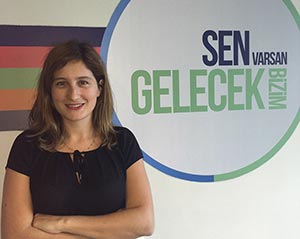 Our staff are proud of Ford Otosan's heritage, values and brand. As part of the company's objectives, mission and strategy, we are fully conscious that our success is owed to the people on our team. It is important to us to offer our staff a dynamic working life, working in harmony, with innovative, new and digital means, and being environmentally conscious.
If you would like to be a part of this environment, you can check out the positions available and apply to one which suits you at: If you are in, The Future Is Ours
A good work environment and great set of colleagues can make your job fun and enjoyable. At Ford Otosan, our workmates are our biggest source of strength.
Ezgi Şengelen Armutçu, HR Specialist