Apply for an Internship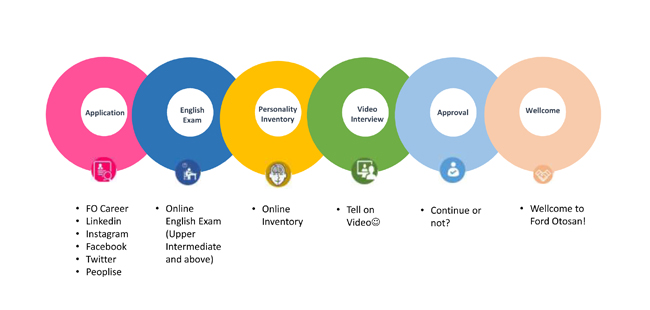 SUMMER TERM INTERNSHIP APPLICATIONS AT FORD OTOSAN!  
We offer internship opportunities to you, young people who are interested in the automotive industry, in order to gain an important experience in your academic life and business life. During the internship program, we aim to develop you by taking part in important business projects and to identify potential human resources for our company.
If you think you meet the criteria below, you can follow us on our social media accounts.
Required Qualifications:
•
Having a GPA of 2.8 and above,
•
Being a 3rd and 4th grade student in the appropriate departments as required by the position,
•
Good command of English (Upper Intermediate and above),
•
Being open to continuous learning and teamwork,